Table of Contents
Reflections On 2020
It is difficult not to repeat several words and phrases that have become clichés for a year that none of us expected, but affected all of us, and for many in ways that were not anticipated as the year unfolded – or unraveled, depending on one's perspective. We learned a lot about ourselves, our families and whānau and work colleagues around us. We learned a lot about the capacities and limits of our government and social institutions – and what we needed to do to fill the gaps. We learned a lot about the disabled people and families/whānau our member organisations serve. The pandemic reminded us how fragile our support systems can be and how easily existing inequities and discrimination can be quickly amplified in such circumstances. At the same time, we increased our awareness about the resilience and adaptability of the people we serve and our collective capacity to mobilise and collaborate.
2020 taught us about our capacity for change and flexibility when a sense of urgency demands it. Following the election, we busied ourselves along with many other organisations, on providing Briefings for Incoming Ministers ('BIMs'). These documents provide a salient reminder of the persistent inequities and disparities that exist for disabled people and their families and whānau – and the need to bring that same sense of urgency to tackling them. We can do this in our own day to day practice and at a systems level as we seek to influence social and government institutions that need to make long overdue changes that remove barriers to 'enable good lives.'
Many of us are looking forward to a much needed break over the Christmas and new year period. It will be a time to reflect and recharge the mind and body for whatever 2021 brings. NZDSN wishes you all the very best over the summer break and for the year ahead.
Garth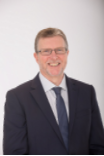 "In a gentle way you can shake the world"

Ghandi
NZDSN/DSS Joint Work Programme
You will recall that following a meeting with Ashley Bloomfield in July an agreement was reached for NZDSN and DSS to develop a joint work programme focused on two key priority areas. After consultation with our membership we arrived at the following priorities which have been agreed to by DSS:
An approach to commissioning that delivers sustainable funding, supports innovation and includes flexible contracting approaches like FDS
A coherent workforce strategy (future focused qualification pathways and leadership development to support innovation).
Since July NZDSN and DSS have met on several occasions to develop a work programme around these two priority areas. It was agreed that NZDSN would develop a project plan on the workforce and DSS would develop one on commissioning. While the workforce area is shaping up well with four distinct projects agreed to, the area on commissioning is a lot less developed. Our position is that commissioning not only needs to focus on the future as part of the system transformation work programme, but also on the "burning platform" that is in front of us – acute funding inequities, inadequacies and a lack of transparency.
We met again with Ashley Bloomfield on 17 November to review progress. Following this meeting we summarised the outcome and the issues that were covered:
NZDSN-DSS-Joint-Work-programme
We have agreed to meet again with the Director General in mid-February to further review progress.
The workforce project plan is centered on four projects:
Cross agency collaboration for improved content and delivery of Qualifications (certificate levels 2-4)
Qualification development and delivery for practice leadership roles (Level 5 diploma)
Leadership development that supports service transformation
The development of video training resources to support EGL informed implementation
We hope to be able to release a final project plan for both priority areas early in the new year.
The Kaiāwhina Action Plan
The Kaiāwhina Action Plan is a joint undertaking between the Health Workforce Directorate (Ministry of Health) and Careerforce which is the Industry Training Organisation (ITO) that serves our sector. The Kaiāwhina taskforce is made up of representatives from across the disability, aged care and mental health sectors.
The 2020-2025 Kaiāwhina Workforce Action Plan has five Priorities which are the focus of the work programme. These connect well with the workforce priorities that have been identified in our joint NZDSN/DSS project plan. The five priority areas are:
Building cultural capability
Connecting Kaiāwhina
New ways of working and eco-system thinking
Creating workforce knowledge and data
Supplying and developing the workforce
To gain broad sector engagement and input to each of the priorities a network of people and organisations has been established to form interest-based groups with a commitment to the common agenda for that priority. Networks will be adaptive and flexible with additional people being invited to join a network for specific topics to keep forward momentum and to help ensure that the voices of a diverse number of stakeholders are brought to the table. The networks will involve virtual meetings approximately two-monthly to gain guidance and advice on particular actions and to organise specific topic groups/forums to progress items. Members of the networks bring their knowledge, skills, connections, influence and passion to the work programme for their priority.
There is an opportunity for NZDSN membership to become involved in these networks and we are very keen to hear from people who would like to take up this opportunity.
Kaiāwhina Action Plan 2020 -2025
Further information on the Kaiāwhina Action plan and progress updates can be found here
Please get in touch with Garth Bennie or Sara Georgeson if you want to become involved in any of these networks.
Also note that we are preparing a discussion paper on the idea of a professional body to represent the needs and voice of the disability workforce. It will canvass ideas around the role of such a body including things like codes of ethics/practice, coverage, qualifications and certification/accreditation.
NZDSN Briefing to Incoming Ministers
You can down load a copy here: Briefing To Incoming Ministers
The Briefing identifies 5 key priorities for the new Government:
Develop an approach to commissioning for outcomes based on fair and transparent pricing
Develop a social insurance-based approach to the funding of disability support through the establishment of a Disability Commission.
Develop a coherent workforce development strategy
Commit to an NZDSN and DSS joint work programme
Implement the planned accessibility legislation
We encourage you to use the Briefing as background in your ongoing engagement with local Members of Parliament, along with our 2020 Sector Briefing here
We will be in touch in the New Year about further lobbying of politicians as we approach budget 2021.
Workforce Marketing Campaign
NZDSN has had input into an application that Careerforce made to TEC for funding to develop a campaign to attract people to the sector as part of COVID 19 recovery. The application has been successful and is a substantial grant that will enable the development of a multi-level campaign to attract a younger and more diverse workforce into disability support work. It is an opportunity for some fresh thinking and new approaches about how we portray support work and attract the workforce of the future. The grant enables discrete campaigns for disability support, aged care and mental health. The project scope is currently being developed and will involve the recruitment of people from the sector for focus groups to help shape and evaluate the programme as it is developed. We should have further details early in the new year.
Fees Free and Apprenticeship Boost
A reminder that that all level 2, 3, 4 and 5 programmes are now fees free – these include the Health and Wellbeing suite of qualifications. What may be less well known is that the Level 4 Health and Wellbeing Apprenticeship Programme qualifies for "Apprenticeship Boost": this pays the employer $1000 per month for the first year and $500 per month for the second year up to a maximum of $16,000 over 20 months. The scheme runs through until April 2022. To maximise the benefits you should apply as soon as possible. This additional support has the potential to dramatically alter the level and type of learning support you can offer staff undertaking the level 4 apprenticeship in Health and Wellbeing. Further information can be found here
Employment Support Diploma Programme
A reminder that this qualification is now open for enrolments. We already have an initial intake of 24 students and are looking to accept a second cohort early in 2021. Further information is available through the following links:
Diploma Qualification in Employment Support now open for Enrolments
Employment Support Qualification Brochure Sept 2020
System Transformation Update
There is a lot of focus now on developing a Cabinet Paper that looks at the key elements that need to be implemented nationally to support ongoing system transformation. This includes baselining the existing demonstrations, ensuring widespread access to independent facilitation, a national roll out of FDS contracts, continued capability building for disabled people, families and providers – along with a budget to support these developments. At this stage the plan is to have this cabinet paper ready by early next year.
Another focus is on developing up the options around where in the Machinery of Government disability funding and policy should sit. We anticipate being included at the table (at last) to contribute to working through the details of proposed options. This aspect will also form part of the Cabinet Paper due in the new year
And of course there is the impact of the implementation of the recommendations from the Health and Disability System Review (Simpson Report). It is not yet a forgone conclusion that commissioning of Disability Support will be devolved to DHBs. The work on the Machinery of Government will address this as part of developing up options. NZDSN's view is that a "Disability Commission" should be established as a first step with a mandate to develop an operational model and funding solutions that do not rely on direct taxation alone.
Our Facebook Interest Groups
We have 7 interest Facebook pages associated with our main NZDSN Facebook Page These groups are intended to facilitate connections with others, to share resources and information and to discuss specific topic related matters. These groups are specifically for NZDSN members only and if you would like access to an interest group, please request this on the page for which you would like access. The pages are:
Transition from School
Administrator is Jane Rotton
High and Complex Needs
Administrator is Sharon Brandford
Supporting Families
Administrator is Michelle Smith
Workplace Health and Safety/Injury Prevention
Administrator is Irene Allen
Finance
Administrator is Tracy Parr
Tui Tuia
Administrator is Tania Thomas
Small Providers Administrators are Michelle Smith and
Wendy Mosch
New to the team
Nicky Louis is our new Digital Media Coordinator and administrator. She joins us after the departure of Callum McMenamin who took up a full-time role with MSD working on accessible websites. Nicky comes to us with a background in digital media and administrative roles. As well as looking after our Website and digital communications (including our news updates and newsletters) and supporting our Facebook groups, Nicky will also be overseeing the administration of the MSD training fund.
Upcoming Events
Safeguarding Symposium 10 December 2020 in Christchurch. Spaces still available! – register here.
Note that in May and June next year there will be 3 follow up safeguarding workshops with a focus on how providers, advocates and relevant mainstream agencies can collaboratively develop proactive support and responses to preventing neglect and abuse. Dates and locations still to be confirmed.
Leadership for Service Transformation Journeys. We currently have29 organisations in five locations signed up for this programme – one in Mid-Central centered on providers involved with the prototype which has already begun and 4 other locations beginning in February– Auckland, Napier, Nelson and Christchurch. We are looking to enable another 40 providers to access this programme further into 2021.
Employment services in school's workshops in March. These 2-day workshops are in 5 locations as part of the MSD pilot that enables employment support providers to work in schools up to 2 years before students leave. Participation is restricted to those providers who were successful in applying to become part of the pilot.
What's next? Transition workshop series in April. There are two remaining workshops – in Napier and Nelson. Click here for registration information
Banking Issues Forum – 30 March in Auckland. Venue still to be confirmed. This forum will bring together providers, banking industry representatives, People First and families to look at how we can ensure choice and control by disabled people in their use of personal bank accounts. Money laundering legislation and the disappearance of cheques is throwing up a number of challenges for banks, disabled people and those involved in support roles. Programme and event details will be available soon.
NZDSN Leadership Forum. Date and location TBC but looking at March or April. This will be a one-day seminar focused on matters relevant to those in leadership and management roles. Please get in touch with Garth if you have topics or issues you would like to see covered.
Employment Support Webinars. Since July we have had over 120 people through 5 online training courses (Employer Engagement, Job Development and Systematic Instruction) through our partnerships with organisations in Australia and the USA. This is a training and presentation format that we will certainly be expanding in the future.
MOH and Careerforce have developed some new Covid 19 Online Learning Modules that include:
Cleaning your hands
Stop the spread of COVID-19
Helping others with their personal care needs
Working as a caregiver in your home
These are likely to be useful for family, whānau and providers. Please feel free to distribute amongst your circles of influence.
Please note that Auckland Regional News will be available to Auckland members in the second week of December.
Kia tu tahi tatou
Merry Christmas from the NZDSN Team
Level 8 86-90 Lambton Quay
Wellington
Telephone: 04 473 4678
Email: admin@nzdsn.org.nz
Website: https://nzdsn.org.nz/